DISABLED ENTREPRENEUR & INSPIRATIONAL SPEAKER
MARK ESHO MBE IS A DISABLED ENTREPRENEUR, INSPIRATIONAL SPEAKER, AND BEST-SELLING AUTHOR FROM LEICESTER.
I'm Mark Esho MBE.
Disabled Entrepreneur, Inspirational Speaker & #1 Best-Selling Author.
After years of ignoring my blog. I have decided to resurrect it and share some of my unique life experiences as a black and disabled entrepreneur. Being disabled presents many changes, so does is being black. Combine both to be a pretty toxic mix of double discrimination. However, whatever life throws at you, accept it and move on.
As Rocky says: You, me, or nobody is gonna hit as hard as life, but it ain't about how hard you hit, it's about how hard you can get hit and keep moving forward, how much you can take and keep moving forward. That's how winning is done.
"Mark Esho is an inspiring and outstanding gentleman, he has a heart to help people and always finds time to. I had the privilege of hosting him at the AFBE Leadership Speaking session where we talked about the R2 in Leadership, with a focus on resilience and resourcefulness, and it was clear him life journey and experience is one centered around his resilience in life and ability to bounce back and being resourceful in business that made him successful."
Dr Roy Bitrus
AFBE Leadership Coordinator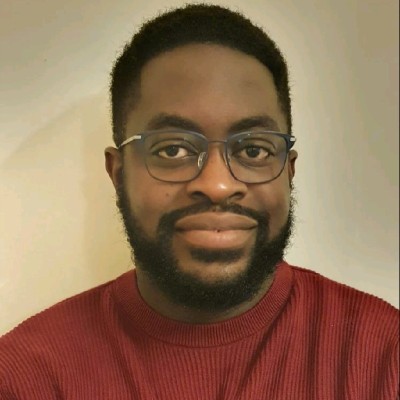 "The University of Leicester Black Excellence had the privilege to welcome Mark Esho MBE as a speaker on the 11 of December 2020. It was wonderful opportunity to inspire students and academics through Mark's journey to excellence and what Black Excellence means to him. Given the profile of Mark as an inspirational speaker, Award-winning Entrepreneur and Best-Selling Author; we decided to adopt the format of a conversation for the event. As a group of academics having first-hand information on the impact of representation on the personal development of students, the least we can say is this was a very successful event. In addition, Mark has kindly offered to mentor some of our students in their journey to excellence and remains a key resource to our Black Excellence initiative."
Pierre Ngon
University of Leicester Excellence UBE
"I want to personally thank Mark Esho MBE who really made an instant impact! In the short time, he so wonderfully animated the extreme events in his life and how his GRIT was his superpower! VERY thought-provoking and inspirational!."
Karen Purdy
Creative director at Purdy Creative
"Mark's speech at our event was incredibly humbling. To understand the journey he has been on, in experiencing prejudice for being disabled, racism and then his tenacity in creating success in business was inspirational. His talk was moving and motivational and equal measures."
Rachel York
gateway Growth hub manager